finding health in relationships by embracing the nature of your body's natural healing rhythms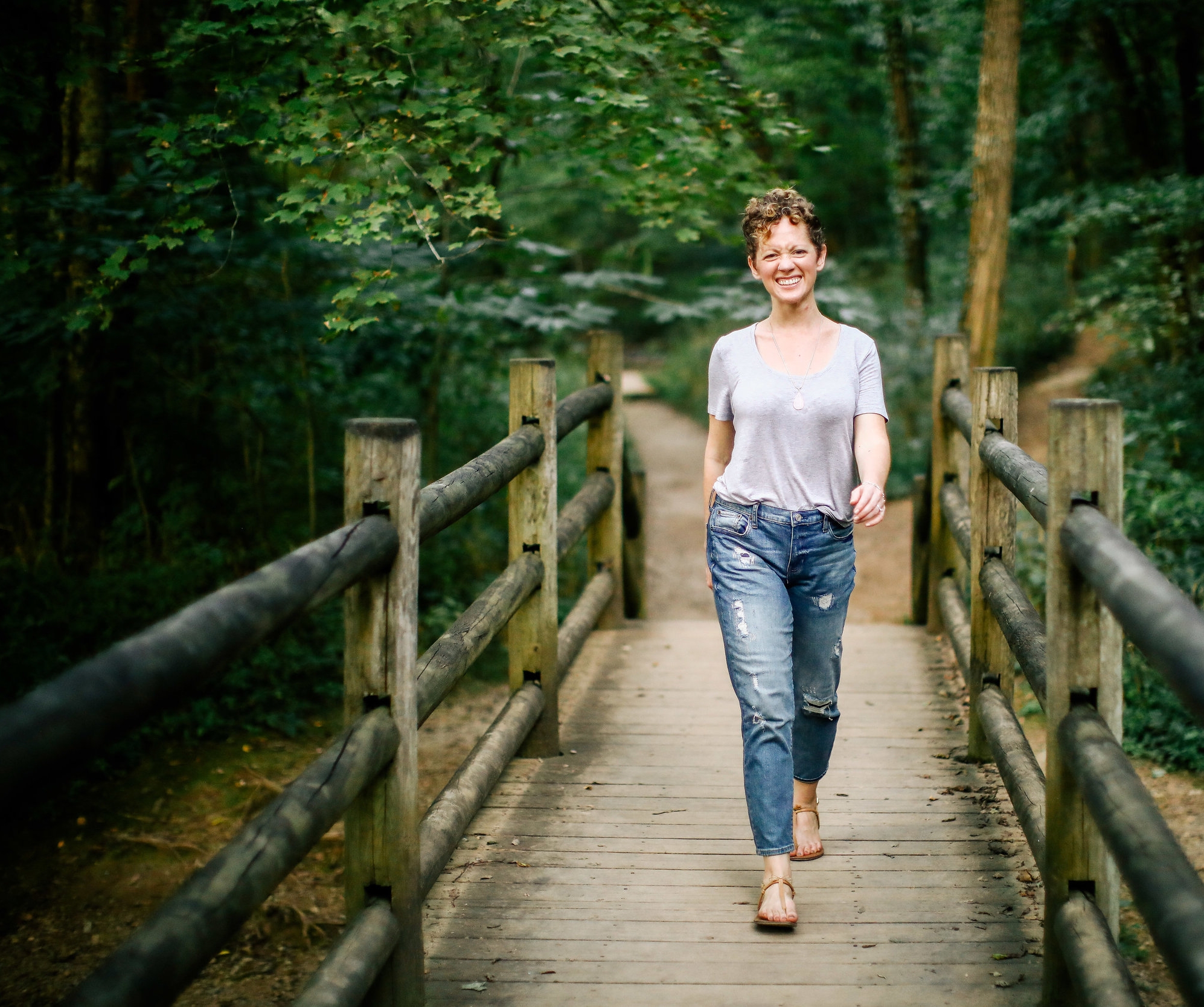 You're tired of feeling confused and alone in your relationships.
You might be realizing that you've spent way, WAY too much time over-analyzing your relationship, blaming yourself.. feeling like you're never doing enough. You spend more time feeling confused and wondering what you did wrong than actually having a relationship. You find yourself constantly worrying about what others are thinking of you. You may be contemplating divorce or a break up. People tell you that you just have to learn to love yourself, but how in the heck do I do that?!
You do know that you're tired of always wondering what you did wrong or what's wrong with you.
You wish you could learn to love yourself and to have true self-confidence. You want to feel secure within yourself and to stop questioning yourself all the time. You dream of a relationship that you feel secure in, one that you don't have to question every day. You want to trust that the good places in the relationship aren't fleeting, but that they can be the norm. You want to be able to resolve issues without having the same fight over and over again. You want to trust that you are loved, and that the people you love - including your partner - will be there for you.
This picture is completely attainable, and it starts within you. I specialize in helping women cultivate self-love and fulfilling relationships. Whether it's the relationship with your partner or with friends, family or coworkers - or even the one with yourself - you CAN get to a healthy, fulfilling place in your relationships.
The nature of our bodies is that we are deeply wired for connection. My clinical foundation rests on the fact that our bodies know how to heal themselves and how to create healthy life & relationship patterns. We have a healthy yearning for intimacy and deeply long to be seen and known in our relationships. You can read more about my counseling approach and how I help my clients use their bodies' natural healing system to cultivate self-love, self-confidence, and healthy, loving relationships.
Ready to take the next step?
"How do i get started?"
Interested in the counseling process or have general questions? Start here to inquire about scheduling an appointment. Or learn more about my counseling specialties and approach.
Have a gander at my blog! My blog is a great window into my personality and clinical philosophy, and thus can be a great place to start.
Learn about the various workshops & events I offer and join one of my upcoming events! I offer a range of events such as workshops, talks, therapeutic intensives, and group retreats, all with the intention of helping women create and cultivate healthy relationship with self and others.
Elizabeth DeVaughn, MA, LPC-MHSP
Welcome!!
I'm so happy you're here. I love this work, and I'd love to share with you why I love it. Please click below to read more about me and why healing is so valuable to me, and also why I love to help people on the same journey. Please don't hesitate to contact me if you have questions or would like to know more.
(615) 389-6150 ~ elizabeth.devaughn@gmail.com
Video: How to Breathe Properly for Anxiety Relief
Counseling Services
"I can't keep doing this."
"There has GOT to be another way."
"I need help."
Statements like these are the very first fruits of change. It's a painful, yet potent and necessary start to the process of getting what you really want.
So let's talk about how to get what you really want.
I specialize in counseling for women who want to find the relationship with a partner, with others, and within themselves (including self-love, self-worth, and self-confidence) that they've always wanted. I also specialize in anxiety & panic attacks and trauma/PTSD.
If you have any questions about the issues I treat, or if you would like additional guidance in getting the help you need, please don't hesitate to contact me.
**I proudly serve individuals of any race, nationality, culture, religious/spiritual belief system, sexual orientation, and gender identity. Everyone is welcome at this table.
Workshops & Events
Workshops are an ideal place to gain additional wisdom and information within our growth journey, AND to connect with others who are in a similar life space. Some of the most transformational change happens in a safe and supportive community.
I provide workshops that focus on relationship with self and others. And.. I love to get creative! Some events are in nature, some involve crafting/play, self-care took kits, some are more formal, etc. But within all events lie lovingly crafted tools to improve your relationship with self and others.
Take a peak at my current offerings! Would love to have you.
Blog
Join me as I delve a bit deeper into topics I'm absolutely passionate about, like self-love, self-compassion, what it means to have a healthy relationship, being healthy vs. being perfect, etc.
See you there!
Begin Your Journey
I would love to walk alongside you as you begin your journey to health, healing, and thriving.
Contact me to get started.